Artisan Quartet composite and steel garage door
Quartet Series garage doors have a real wood carriage house door appearance via faux hardwood composite on insulated steel. This construction makes the Quartet garage door durable, versatile and energy efficient. Here is a quick visual of the construction: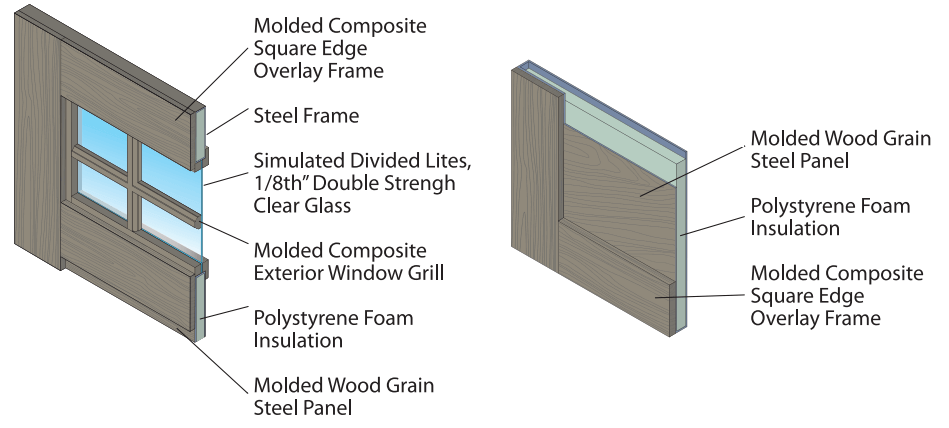 Available in barn, swing, or trifold styles, the Quartet door starts with a factory applied finish in one of four NEW faux wood colors or a paint finish from the Artisan selection of paint colors.
Available since Spring 2018, our Faux Wood Stain colors are below in order: Ash, English Oak, Walnut and Mahogany. Please note that each sample shows the color of the embossed steel panel together with the matching color of the composite face frame.