Garage Door Repair and Installation
Jolicoeur Overhead Doors | 745 South Main Street, Bellingham, MA
At Joliceour, we've been helping Massachusetts and Rhode Island garage door owners since 1992. Our focus on happy customers has taken Jolicoeur from a two-truck company in 1992 to the area's most relied on garage door company today. From garage door repair to commercial and residential garage door installation, you can count on Jolicoeur to offer the most reliable products in the industry, stand behind every product sold, and do right by our customers. We're just a phone call away: (508) 883-4522 or (800) 649-4522
Residential Garage Door Installation
Discover our wide range of residential garage doors to meet every style and budget. From our Bellingham office we install residential garage doors throughout Massachusetts and Rhode Island. We can help you select the right style and brand. We install the most trusted garage doors in the industry, including Clopay, Hormann, General Doors, Artisan, Haas, and Richards-Wilcox.
Each of these garage door brands are known for their performance, and they are built for style, function, and durability. The construction of these garage doors are so much more advanced than older wooden doors or the "builders specials" that were common in the eighties and early nineties. Today's doors are made of steel, cellular vinyl, wood, and even aluminum. They are designed for energy efficiency and low maintenance. And they come in a wide range of styles, from traditional, to farmhouse, and modern. You can find all of our residential garage doors on our garage door styles page. And if you have any questions feel free to contact us and we can help you with your garage door choice. Or if you'd like to see different garage door styles up close and personal, our showroom is right on route 126 in Bellingham, MA.
Introducing Hormann Garage Doors!
We're excited to be the exclusive dealer in the area for this awesome garage door. See what makes this garage door special.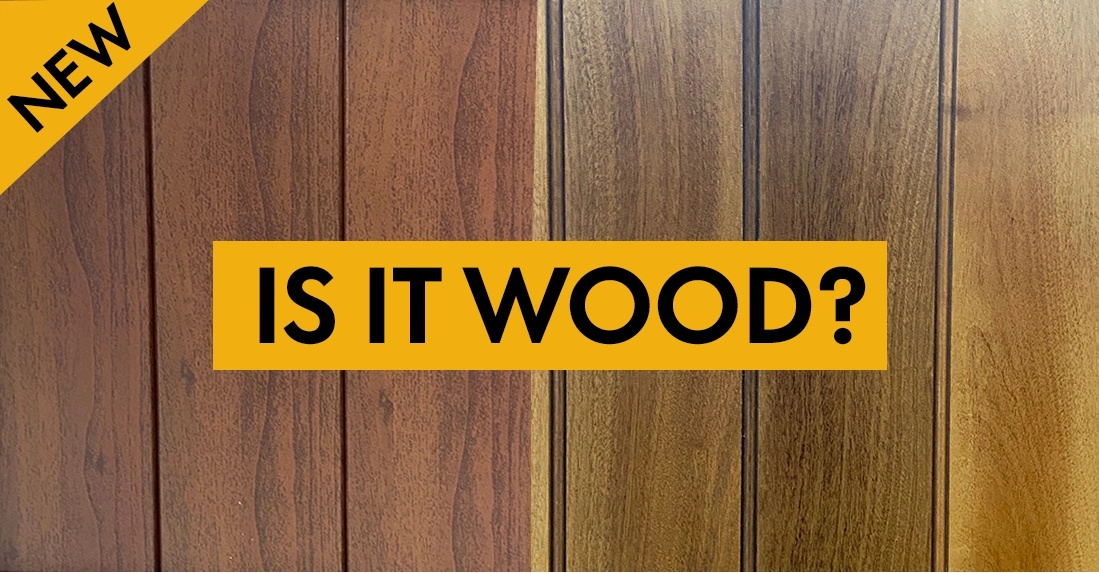 Garage Door Repair
Our knowledgeable techs perform garage door repairs and make preventative maintenance calls daily. This time of year it is a good idea to have your garage door inspected for signs of wear and tear. Bottom seals can tear, allowing cold air or small critters into your garage. With all the wind and leaves on the ground debris can build up in your tracks and your door can loose that smooth operation that every garage door owner wants. And when a door is stressed, bolts and fasteners can become loose. All of these items and more can be addressed with a maintenance call.
But sometimes, parts reach their end of life after day in, day out use. Rollers become worn down, and cables, springs, and pulleys give out. We're here for whatever garage door repair is needed for your garage door.
And let's not forget, sometimes we have little accidents, like stray hockey pucks or student drivers, and your garage door panel ends up on the losing side of that encounter. We repair garage door panels, too.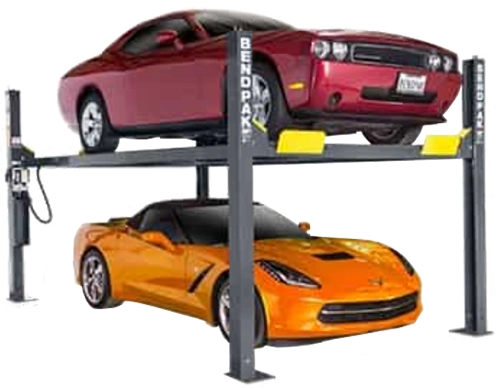 High-Lift Garage Door Track Conversions!
Maximize every inch of your garage - high-lift conversion track installation allows your existing garage doors to open with greater clearance, allowing space for lifts and for other uses. Our high lift conversion page provides an overview of the process, and even gives you some examples of what other customers have done with the gained vertical space in their garages.
Garage Door Openers
A reliable garage door opener is just as important as the garage door itself. That is why we offer a wide range of LiftMaster garage door openers for every type of door and every situation. Like quiet belt drive garage door openers for homes with living space above the garage. Or powerful motors for heavier doors. And don't forget battery backups, because you don't want to get stuck outside your garage on bad weather day. We repair and service garage door openers too. Anything from a misaligned sensor, to keypad replacements and routine maintenance.
Modern Garage Door Opener Features
With the garage door serving as the main entry for many families, it's not surprising that garage door openers have evolved beyond just a way to open and close a garage door. LiftMaster garage door openers provide all the features today's family wants - from remote security to Wifi, remote power backup, and more. View LiftMaster openers.
What our garage door customers say:
"These guys are great! They removed and replaced 3 doors with new tracks and openers before I even got home from work by 3! They look incredible! Thanks Joe and Mike and your crew, you came through as advertised! Might have to call you in the future for some barn door upgrades! Thanks again." - Artur Cardoso See review in Google
"Jolicoeur was the best! One of the cables on our old door snapped with the recent cold weather. My friend in Wayland referred us to Jolicoeur. Mike came out the next day to give us a quote that was $2K under the closest competitor. They had the item in stock, so the install happened a week later! Highly recommended!" - Timmy Ho See review in Google
"Outstanding service and new door, these guys are the best! We had an old dinosaur two-car, single door in a non-standard size. It had snapped a cable, rusted out and was jammed up in the tracks. After a couple of other estimates, it was clear from talking with Mike who we wanted to do the work. He helped us select exactly the right door for our needs. The install guys arrived right on time, were personable and did an absolutely first class installation. We love the door and truly appreciate the flawless work, great customer service and top-quality product." - Michael O'Malley See review in Google
Location and Hours
We are located at 745 South Main Street, Bellingham, MA. We are open Monday through Friday from 7:00a.m.–4:00p.m., and Saturday from 8:00a.m.–12:00p.m.