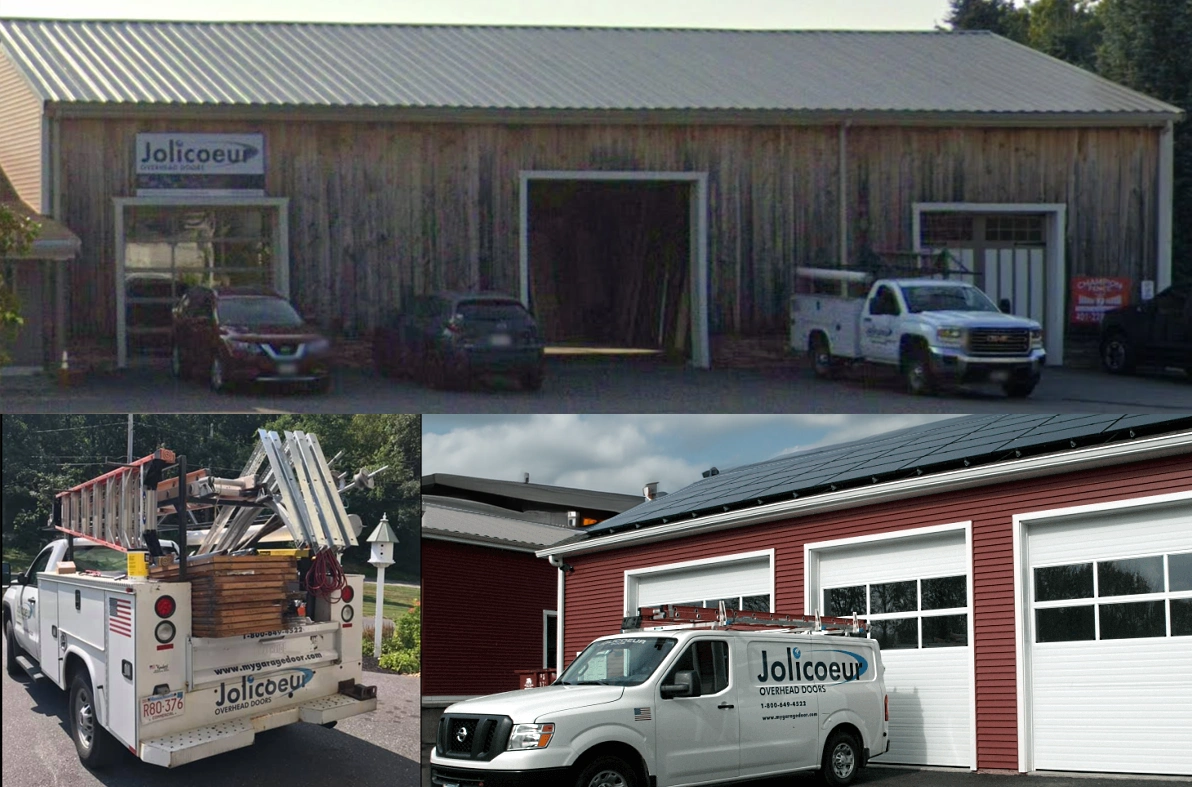 Garage Door Services in Bellingham, MA
About Jolicouer
Jolicoeur Overhead Door is a locally-owned and operated business located right on route 126 in Bellingham, MA. You've likely seen our white trucks traveling to and from service calls for our clients in the area. We are dedicated to providing top-notch garage door installation and services in Bellingham and the surrounding areas. With 30 years of experience, our team is committed to delivering high-quality solutions to meet your residential and commercial garage door needs.
Our Services
Garage Door Installation
We specialize in professional garage door installations. Whether you're building a new home, looking to upgrade your existing garage door, or need a garage door for your business, our experienced technicians will guide you through the process and ensure a seamless installation.
Garage Door Repairs
Is your garage door acting up? We can diagnose and repair a wide range of issues, from broken springs and malfunctioning openers to damaged panels. We offer a flat rate fee for residential overhead door or opener service calls. All of our service calls include a preventive maintenance performed on the doors and openers, which includes lubrication and adjustment.
Routine Maintenance
Preventive maintenance is key to prolonging the life of your garage door. Our maintenance services include lubrication, inspection of moving parts, and adjustments to ensure smooth and reliable operation.
Why Choose Jolicoeur?
Local Expertise: As a Bellingham-based company, we understand the unique needs of our community.
Quality Workmanship: Our skilled technicians take pride in delivering quality workmanship on every project.
Customer Satisfaction: We prioritize customer satisfaction and strive to exceed your expectations.

Location
Address: 745 South Main Street, Bellingham, MA 02019
Phone: 1 800 649-4522
Email:info@mygaragedoor.com
Business Hours:
Monday to Friday: 7am - 4pm
Saturday: 8am - 12pm
Sunday: CLOSED
We are located right on route 126, with plenty of parking. Our office is handicap accessible, and Joe, our office manager, is available to answer any questions you may have about your garage door needs.
View garage door samples in person
We do our best to describe the garage doors we install and provide useful pictures and links on this site, but sometimes it helps to actually see garage doors in person to get a feel for the door and see the construction, texture, and colors. Our office showroom has samples of garage doors, from full doors, to panels and cross sections.