High Lift Garage Door Conversion
Do you ever look at the extra space above your garage door tracks and wish the track wasn't in the way? If you could access that space, what would you do with it? Maybe you'd install a four-post garage car lift so you could store another car, or work on your car in the garage. We've even seen customers lift the door tracks to fit in a squat rack and even a golf simulator! We can get that track out of the way and open up so many possibilities for your garage. With a high-lift conversion, we can change the path your existing garage door takes to open and close. The tracks are positioned near the garage door wall, moving them out of the way and allowing you to take advantage of all that unused garage door space above.
An overview of a high lift conversion
As part of a high-lift garage door conversion, we come out and look at your space to assess your garage and provide you with a free estimate. The conversion includes extending your garage door tracks up and at the correct angle so your door opens higher up in the garage and opens and closes at the proper angle for smooth operation. As with all garage door installations, it's important that the garage door operates with a smooth motion, and alignment between all the parts in crucial for optimal performance and longevity.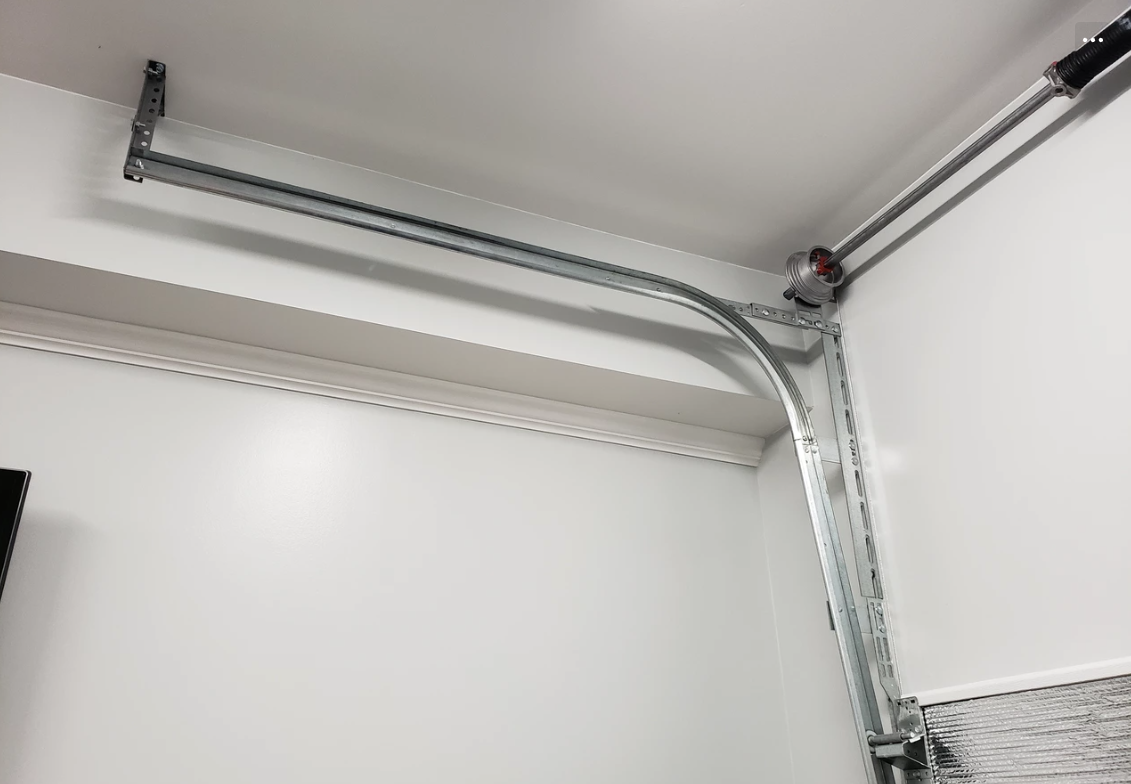 Because the path the garage door travels will be different, this calls for a heftier garage door spring. We'll remove all the tension in your existing torsion springs and replace them with the heavy duty spring, torsioned to the correct tension for your door. Additionally, new drums and cables are installed. And we reposition the emergency release rope and handle correctly, making sure that all safety features are functioning properly.
Garage door opener for a high lift conversion
Because the door moves differently, we'll help you determine whether you need to change the opener out to a jackshaft/wall mount garage door opener. Jackshaft openers sit on the side of the garage door, saving you space. They are also quieter than the conventional garage door opener. Standard garage door openers pull the door straight back, and after the conversion your garage door will lift up a out before coming back so it's likely your opener won't pull properly with a standard garage door opener.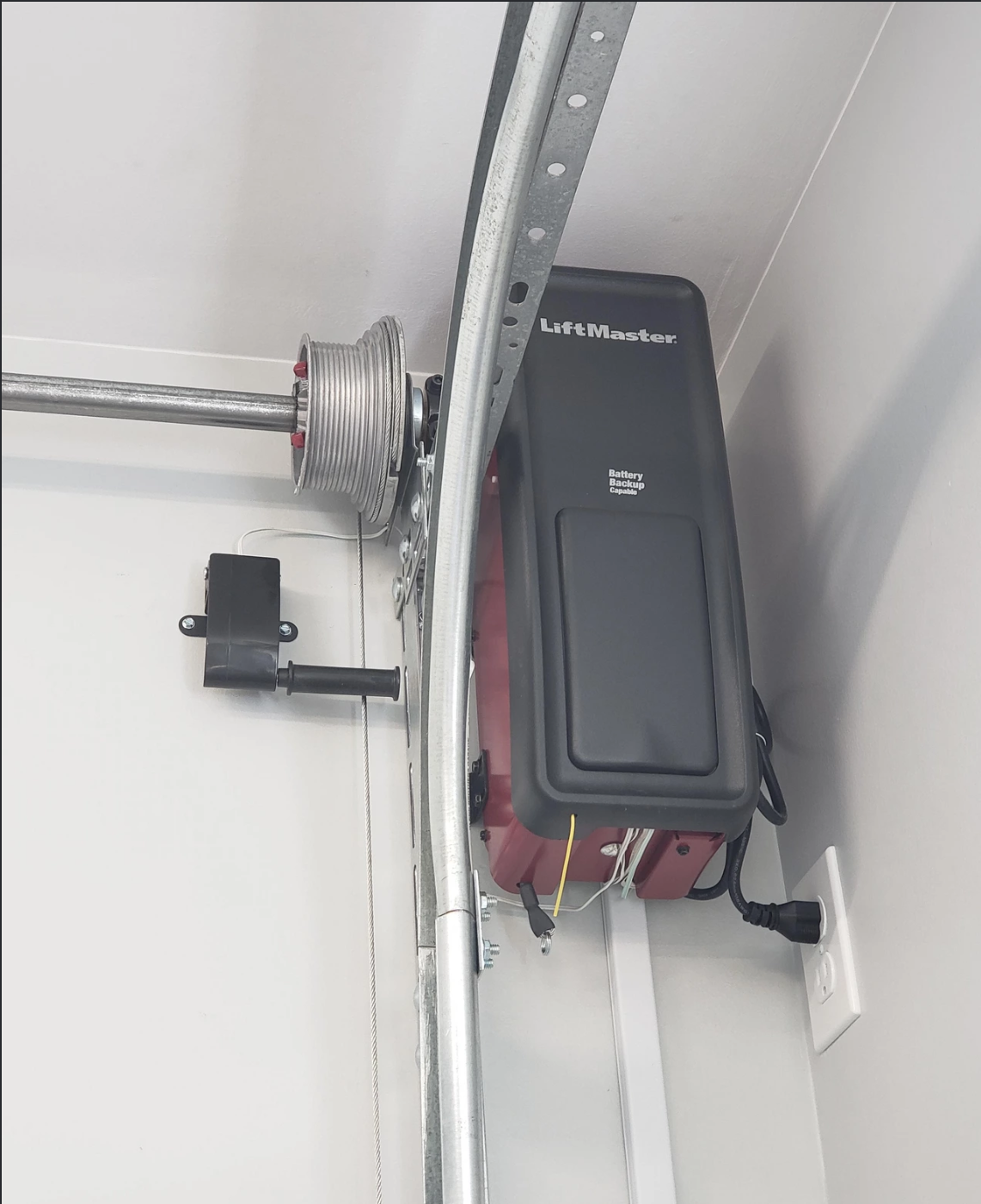 Maintenance for high lift garage doors
The maintenance for a high lift garage door is the same as the routine standard maintenance for any garage door. See our service and repair page for an overview of regular maintenance services.