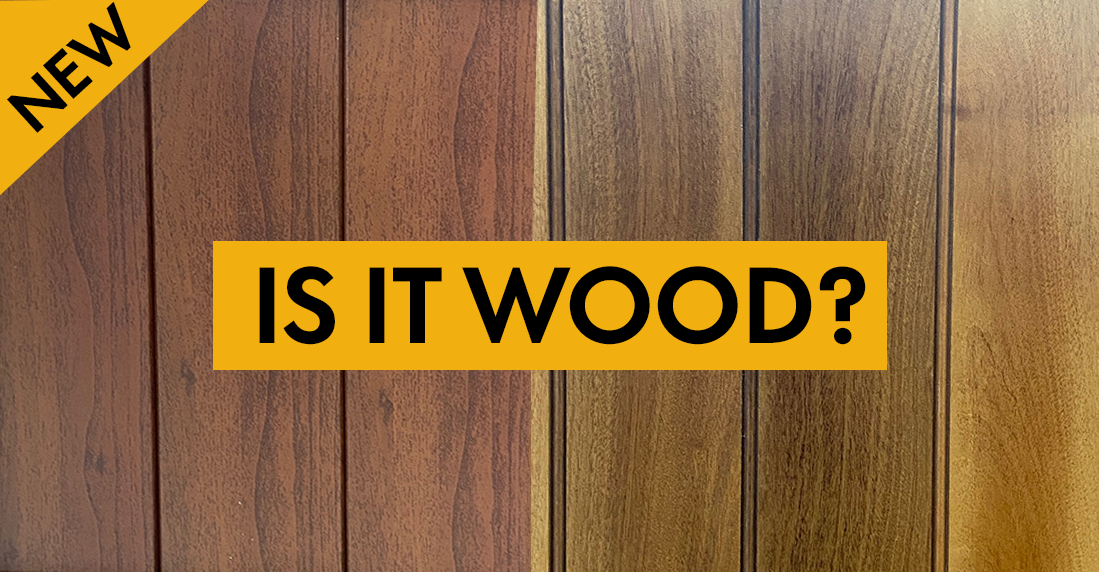 We're excited to offer garage doors from Hormann
It all happened by chance. One of our customers wanted a wood door without the wood price and maintenance, but the alternatives just didn't look enough like a real wood door. The faux grains in stamped steel were too deep, the patterns too repetitive to be believable, and the vinyl overlays just looked and felt too much like plastic. Not exactly the look of what our customer wanted to see when pulling up in their driveway. After considerable research, we finally found a door that had all the realistic characteristics of wood but without the necessary maintenance that would be involved in maintaining a real wooden door. Once we actually saw this door for ourselves and recognized its superior look and quality, we decided that this was a door we wanted to start offering customers- thus making Jolicoeur Overhead Doors the EXCLUSIVE and ONLY Authorized Hormann Garage Door Dealer in the AREA. You won't find these doors anywhere else!!!
What makes Hormann garage doors special?
For starters, these doors are built using commercial grade aluminum, unlike the steel doors that you typically see in the market. The quality and manufacturing of this aluminum makes the doors extremely sturdy and, unlike steel doors, aluminum will not rust. Salt air and other elements can't touch these doors. Even the overlays in the glass windows are extruded aluminum so they are integrated into the door - there are no clip-on plastic inserts or frames on this door. And because they're aluminum, these doors can be powder coated to look just like wood or any solid color you desire. Here's a side-by-side comparison of a wood door and a Hormann Infinity Classic door from samples in our showroom. Can you tell the difference?
And because they're aluminum, these doors can be powder coated to look just like wood. Here's a side-by-side comparison of the Hormann Infinity Classic Aluminum door and the wood door from samples in our showroom. Can you tell the difference?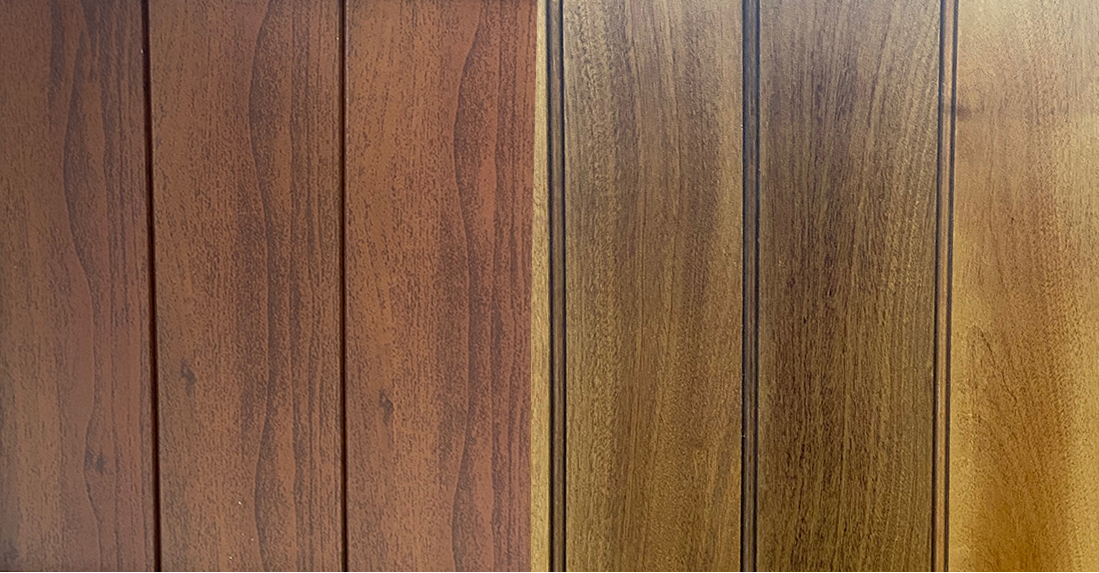 And below, you'll see a Hormann Infinity Classic door section compared to a stamped steel door: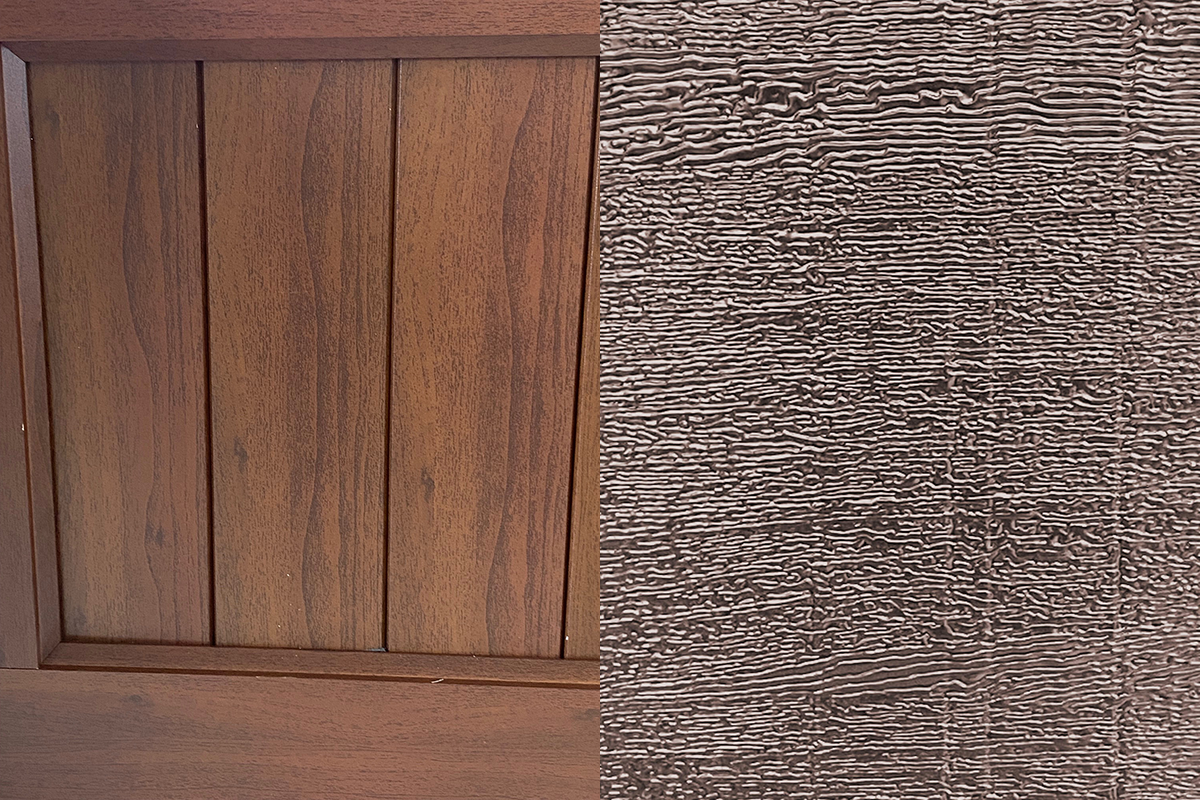 The difference is striking. If you're considering a carriage house door with a realistic wood finish, the Infinity Classic is worth a look. You can even get the tracks and rails powder coated for this door in five optional colors: black, red, grey, white, and brown. To see all the options available, you can view the Infinity Classic brochure.
We visited the Hormann showroom
Here are some door pics we took during our trip to the Hormann showroom:
Any color you want
In addition to realistic wood finishes and standard colors, Hormann has the Clima Tech 4400 door. This is a steel door that comes in five standard colors but can also receive a custom color match of any color thanks to Hormann's Galaxy Paint color matching system. We really like the build quality of these doors and the panel designs, which range from traditional and ranch styles all the way to modern panel like flush and microgroove. For a full overview of all the options, you can view the Clima Tech brochure.
Modern styling
Looking for a garage door with smooth panels that create a sleek, modern look? The modern tech is a steel insulated door that is glass smooth. Here's a comparison shot of a white Modern Tech panel from our showroom, compared with a textured stamped steel door: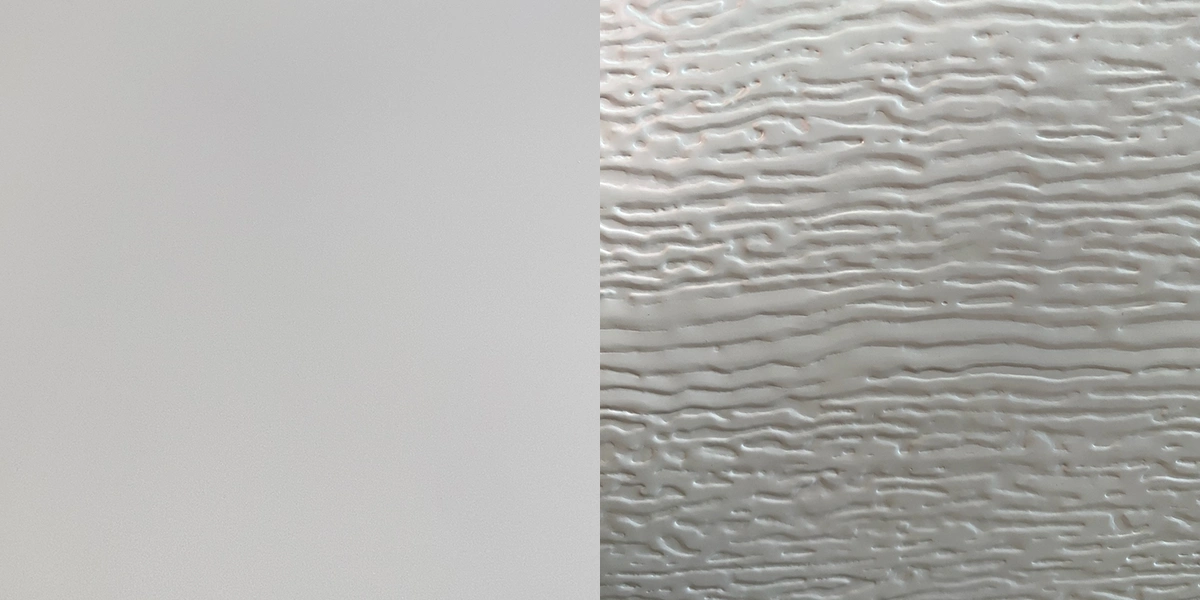 The pictures don't do it justice - it's just that smooth. Think high-end Italian kitchen smooth. It's a great option for a modern home, atomic ranch, or mid-century styles.
Family owned. Big in Europe. Made in U.S.A.
Hormann is a family-owned company with a reputation for quality. In fact, they're Europe's leading provider of gates, doors, and frames. The company was founded in 1935 and has produced over 20 million doors. The doors are german precision combined with U.S. manufacturing in Tennessee, Alabama, Pennsylvania, Illinois, and Washington.