Two Great New Choices for Your Garage Door
We're really excited that black is now a factory-available color for two door styles. The Hamsphire 138 - pictured above - is a door from General Doors Corporation that we've installed for years. With the all new black finish, you now have the ability to change the front of your house in a positive dramatic fashion. We think the picture about in black really ties together the front door and shutters. In this case, a white garage door in the same style just would not create the the same impact as the version in black above. To illustrate the difference, here's the same model garage door, with the same house, in grey instead of black: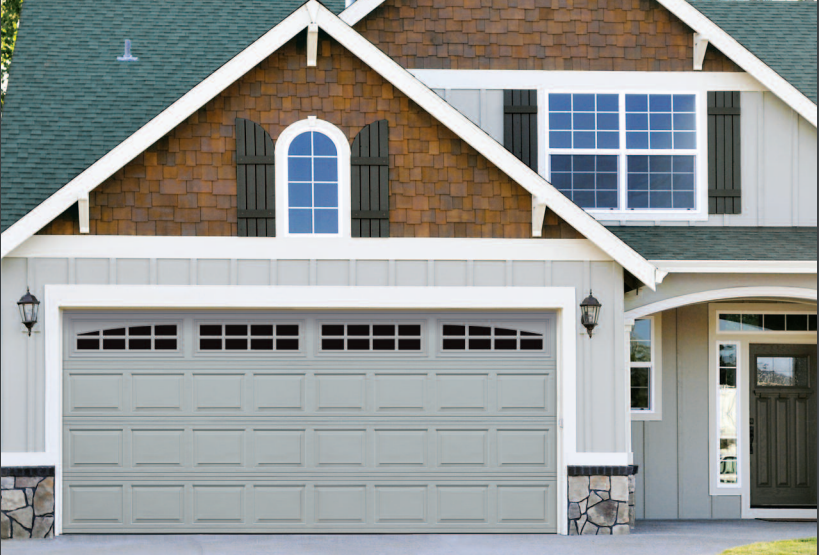 While the grey door is nice, compared to the black we think it doesn't quite have the same impact as the contrasting black on a grey facade.
The other door in available in black is the Windemere, by General Doors Corpration. This is a steel carriage house style garage door that is available in nine colors, now including black.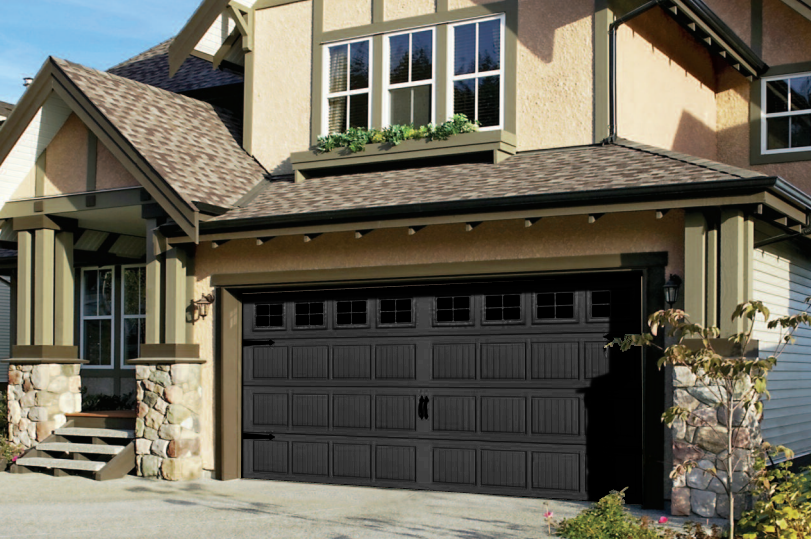 In any colors these doors are an excellent choice, chosen by many homeowners for their construction, reliability and ease of maintenance. Both doors are available and ready for installation.